<![if !vml]>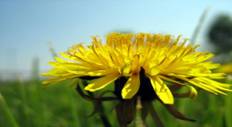 <![endif]>
The Wild Foodies of Philly! In search of the food beneath our feet!
Welcome to The Wild Foodies of Philly! We are the second largest 'wild edibles' foraging & education MEETUP Group! in the world! This is a collaborative educational effort. We are a group of wild foods enthusiasts who came together in the summer of 2010 to learn more about wild edibles, both plants and animals (although currently we focus mainly on plants). We are also interested in "wild medicinals", "wild fibers", and "preserving through drying and fermentation".
The Wild Foodies was founded in response to several serious concerns of the public, to include: the public's total reliance on cultivated foods, conventional farming practices, the use of chemicals and GMOs, and the degradation of organic standards. Wild edibles are surging in popularity worldwide in response to these concerns.
You are welcome to start your own Wild Foodies of _________ anywhere in the world (or call it anything you like). We are here to help. You are invited to come on as many tours as you like. Some are free and some have fees. The more you tour, the more you'll learn! The important thing is for people to come together to help each other identify, discuss, and eat wild edibles. We really encourage you to keep your own scrapbook on these plants and animals. And there's lots of reference material below to get you started.
Anyone, group, or organizations can announce a meetup if you live within approximately 50 miles of Philadelphia. You do not need any knowledge of plants if you are not going to charge a fee. Your meetup could be just a study group. However, if you need to control the size of the group, then you must contact me so that I can make you an event organizer. Don't get too concerned about scheduling a meetup at the same time as other meetups. Our membership is big enough at this point that it shouldn't matter.
I do free tour leader training and also lead free private tours on weekdays for students, chefs, and any other interested groups. I also do free group tours in the Art Museum/Lemon Hill area. For other tour guides, scroll down to
<![if !vml]>
<![endif]> LOCAL GROUPS.
Munch on! With Care!
Lynn Landes, founder
www.lynnlandes.com
217 S. Jessup Street
Philadelphia, PA 19107
lynnlandes@earthlink.net / 215-629-3553
Use my cell phone only if you are late for a tour: 714-204-2690
---
<![if !vml]>
<![endif]> JOIN OUR FREE MEETUP Group for group and private tours (both free and fee-based are available). Contact Lynn Landes for free private tours - lynnlandes@earthlink.net / 215-629-3553
<![if !vml]>
<![endif]> Help spread the word with our calling card & postcard, or make your own. Put them on your front door, windows, cars, etc!
ALSO:
more reference info below!!!
---
GOALS:
educate the public about wild edible plants and animals

make wild plants a significant part of everyone's diet

encourage public to landscape their yards with wild edible plants, trees, etc.

get members to host their own meetups as guided tours or study groups

urge restaurateurs to offer wild foods and drinks

establish wild edible areas in private and public spaces

work with schools, environmental centers, parks, etc.

explore the world of bug eating,

Entomophagy

, as well other wild animals
---
STUDY GROUPS: Open meetups are great, but we also need to build local 'wild edible' communities where we live. We have members from several states and surrounding counties, but no one knows where the other lives! So, please consider starting a Wild Edibles STUDY GROUP in your neighborhood or region. This is a great opportunity to meet people who live near you and are also interested in wild edibles. FOR EXAMPLE, just post a meetup on our page and call it "The South Philly Study Group", letting people know that your meetup is only for South Philly residents. You can also start a photo album featuring your local members. And, consider posting your meetings on community callendars and local papers. People really deserve to know about this subject which is so vital to our health and well being. One of our members started his own group in Bucks County -- http://www.meetup.com/Wild-food-foraging-in-Bucks-County/, which is another option.
---
General remarks about Wild Edibles:
Respect: All plants have a purpose. It is our job to understand what it is.

Sustainability: Wild edibles are the only truly sustainable food, as they do not need human intervention to grow.

Attitude: Keep an open mind. Misinformation has been spread, at times. Some plants have been called poisonous when only certain elements are.

Reference info: No one book will contain all the information on wild edibles. Refer to multiple sources and keep a notebook.

Identification: We use at least four senses to identify plants: sight, touch, taste, and smell. Sometimes we need to scratch and sniff at roots (ex., garlic mustard), tear a leaf in half (spice bush), or roll a leaf between your fingers (mugwort) in order to capture the scent.

Taste: Wild edibles come in a wide variety of flavors: bland, bitter, sweet, sour, spicy, mustard, garlic, onion, pepper, mushroom, etc.. The same plant can taste differently depending on soil conditions, time of year, time of day, etc.

Invasives: Many wild edibles have been demonized as invasive plants. But, the earth is a dynamic thing. Plants and animals move about the earth on their own and with the help of humans. In fact, the earth at one time hosted but one continent, Plangea. Some say that that may happen again - http://www.livescience.com/18387-future-earth-supercontinent-amasia.html Many invasive plants have been in America for hundreds of years (ex., plantain) and provide many important uses. How to manage invasive plants is best determined on a case-by-case basis. That said, toxic chemicals should never be used to eradicate invasive plants.
CAUTIONS & ADVICE :The Wild Foodies of Philly are food enthusiasts, not experts! (always under construction)
IDENTIFY IT: Always be sure of what you are eating. If you think you know, also look up "poisonous look-a-likes". If you haven't positively identified it, don't eat it. If you want to try it anyway, check out this website -- http://www.wikihow.com/Test-if-a-Plant-Is-Edible.

GO SLOW: Eat in moderation. See how your system processes the food. You could be allergic. Some greens pack a punch, unlike many waterlogged greens sold in stores. Many wild edibles are good as a condiment or garnish, not main course.

CONTAMINATED AREAS: Avoid certain areas, such as next to roads, former industrial areas, etc.. Lead contamination from cars or house paint can make plants taste sweeter. If you want to grow plants for food, have the soil tested. If it is contaminated, there are plants that can remediate the soil over time.

MILKY SUBSTANCE AND WHITE CENTRAL VEINS – If a plant leeches a milky substance from any part, avoid it (except for sow thistle and wild lettuce). For plants like dandelions, chicory, wild lettuces, the white central vein might adversely affect those allergic to latex. Therefore, eat on either side of vein first.

OXALIC ACID: Too much oxalic acid, such as in spinach, is said to interfere with processing calcium and contribute to kidney stones. However, the U.S. National Institutes of Health have determined that the negative effects of oxalic acid are generally of little or no nutritional consequence in persons who eat a variety of foods.

FORAGE IN THE AM - Some people say to forage in the morning when plants are at their best.

BE CONSIDERATE - Don't forage for food that is scarce. And don't take all the berries! Save some for others - people and wild life.
---
---
REFERENCE INFORMATION:
Soil Testing:
APPs:
DISCUSSION GROUPs:
---
GUIDEBOOKS & Websites:
FOOD:
plus:
Mushrooms:
MEDICINAL:
A Field Guide to Medicinal Plants and Herbs: Of Eastern and Central North America (Peterson Field Guides) by Steven Foster, James A. Duke and Roger Tory Peterson

Adaptogens: Herbs for Strength, Stamina, and Stress Relief by David Winston and Steven Maimes

Rosemary Gladstar's Medicinal Herbs: A Beginner's Guide: 33 Healing Herbs to Know, Grow, and Use by Rosemary Gladstar

Backyard Medicine: Harvest and Make Your Own Herbal Remedies by Julie Bruton-Seal and Matthew Seal

National Geographic Guide to Medicinal Herbs: The World's Most Effective Healing Plants by Tieraona Low Dog, Rebecca L. Johnson, Steven Foster, and David Kiefer

Susan Weed:

http://www.susunweed.com

Mike Puelo's father authored, The Annointed Ones, Secrets of the Messiah Medicine http://www.mythobotanicalpress.com/#!
FIBER:
ALL USES:
---
<![if !vml]>
<![endif]>LOCAL GROUPS:
<![if !vml]>
<![endif]> LOCAL PROFESSIONAL FORAGERS for food and fiber, etc:
Kitchen for rent for cooking classes and demonstrations:
Reading Terminal Market
Sarah Morrison
sarah@allaboutevents.us
Office: 267-627-2525
Cell: 267-825-4248

FOOD:
FIBER, BASKETRY:
<![if !vml]>
<![endif]> LOCAL FOOD HISTORIAN: Anita M. McKelvey http://thephiladelphiapepperproject.wordpress.com/about-me/
---
<![if !vml]>
<![endif]> FOOD PROJECTS - Please work with your local urban garden folks and others to also grow & harvest wild edibles, because many are already there!
WILD LIFE: pretty much just small critters and insects (entomophagy)
---
Fiber, Basketry, Miscellaneous Info:
---
NEWS: